Select Your "MainUserName"

Select Add Names.

You'll arrive at a website that looks like this. Your MainUserName is in the left slot. The two right slots are for equipping alternate user names.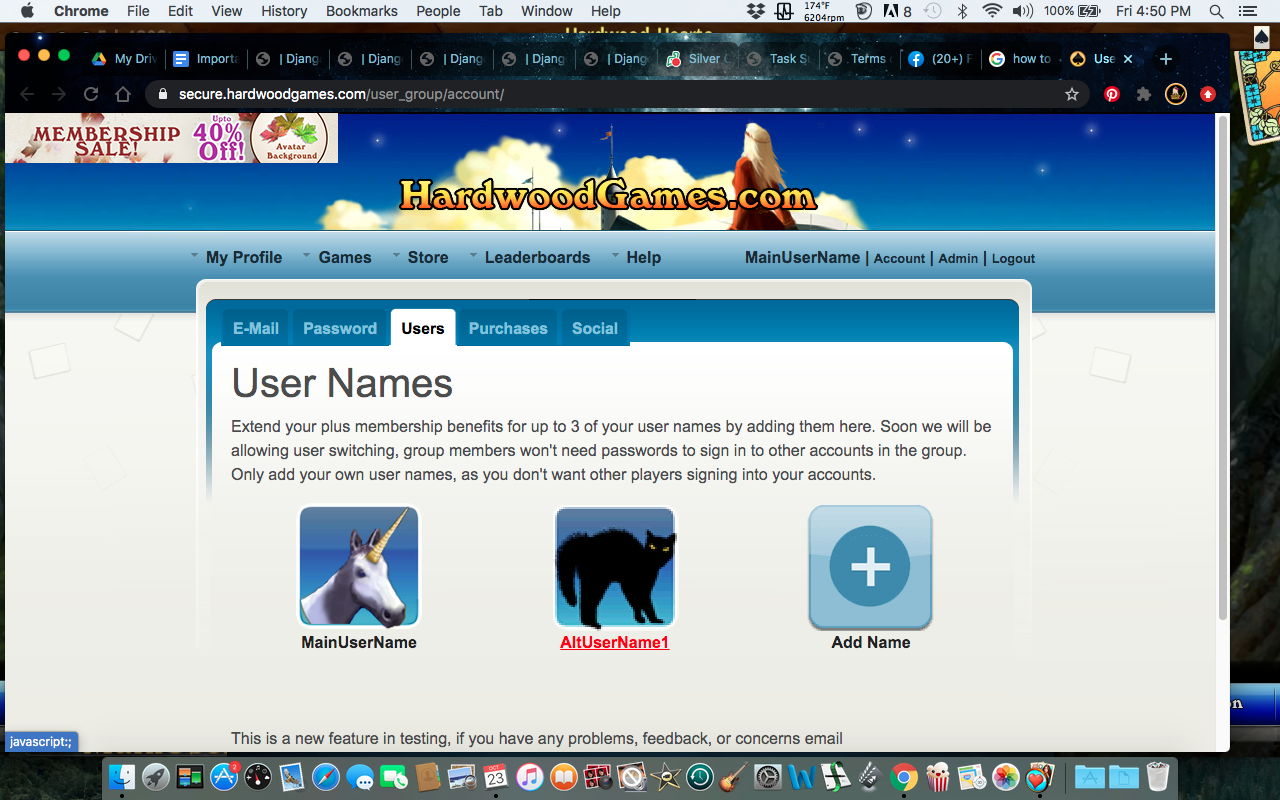 You can create a new user name and select ADD. or you can click where it appears red in the image below and add an already existing user name.

You can "unequip" a user name as well to make room for a new one. This can be undone at any time by following all of the instructions presented here.

Click the existing user name.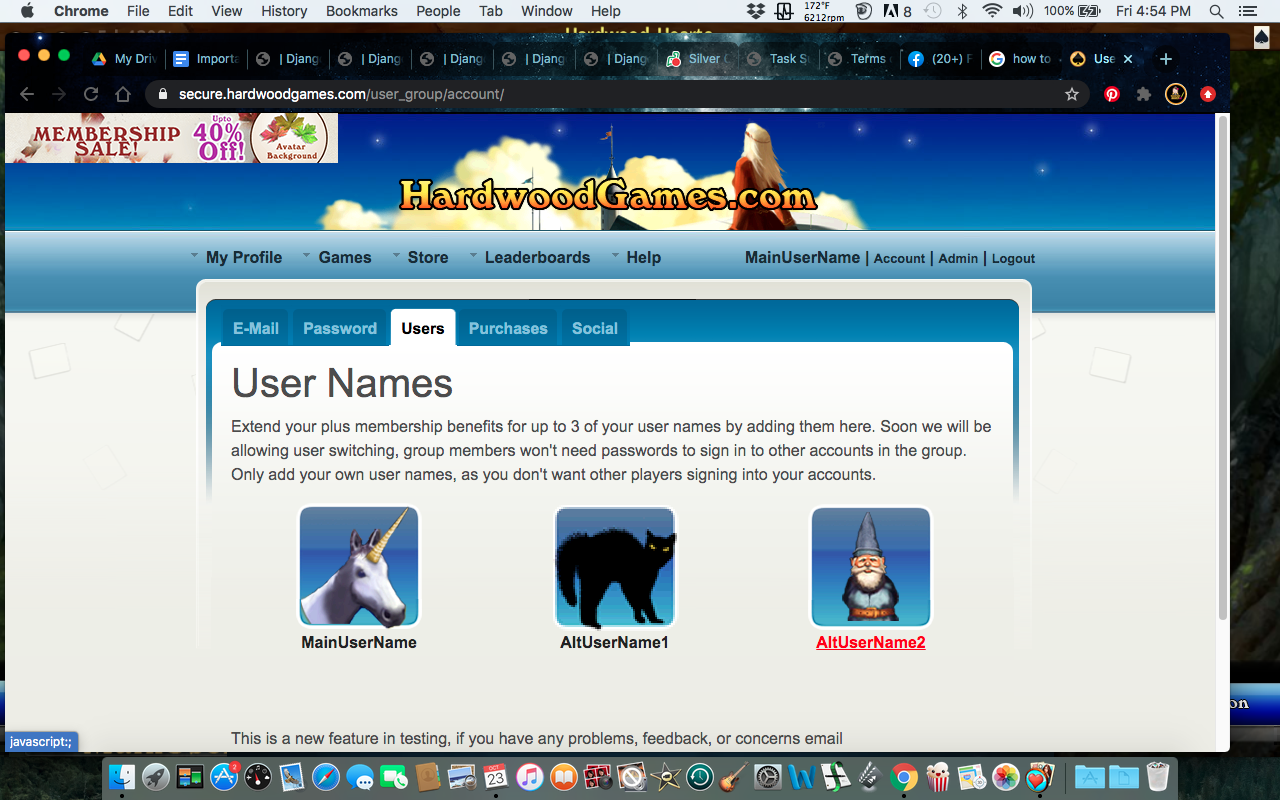 Select Remove User. You have now freed up a slot for another alternate user name.
Rinse and Repeat anytime you want to change user names. The Main User Name is the one that manages your subscription payment so be sure to always be singed into your Main account when renewing your membership. All other purchases of tokens and items are not shared inventory across user names. When it comes to Tokens and items be sure to sign in as the user name you want to make the token or item purchase for.